Creating Page Flip e-brochures since 2005
Testimonials
See what our clients have to say about us...
"We were delighted with the excellent level of service given by Page Flip. They didn't blind us with technical jargon, explaining the process clearly throughout, and we were impressed with their proactive approach. We were extremely happy with the final online brochure and it has been really well received by our external stakeholders."
Bournemouth University
"The service I received from Page Flip was fast, qualified & incredibly hassle-free. My e-brochure/portfolio website looks beautiful and I could not have asked for faster loading and better quality images. I will use Page Flip in the future and refer them to friends. Great work!"
Molly, Freelance Designer
"Page Flip has been great to work with; proactive and professional. The virtual brochures have made a significant contribution to our campaigns."
Gartner Events
"Really impressed with the speed of service, the communications and help from the start of the project to the end."
Kaweb Ltd
"Excellent service, very quick to respond to emails and the pricing was very good."
Whitey Design
"From concept to the completed project, Page Flip have been brilliant. On time, within budget and the end product is brilliant. Fron an on-going support point of view, every month we load new PDF versions of our magazine and every month its done professionally and straight away."
Infinity Business Media Ltd
If you are a current Page flip client we would love to hear what you think of us. What we do well, how we can improve, and how your business benefits from our product and service.
Either email us with your comments or fill out our feedback form by clicking this button...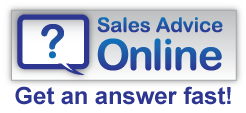 Recently Satisfied Customers