Increase your profit margins today!
Agency Solutions
Selling e-brochures to your clients can be even more profitable by purchasing one of our agency solutions.
Getting your clients e-brochures will be just as quick and easy, and you will get the same great results, and you will also have signifigantly increased profit margins!
Benefit from our Bureau Service at DIY prices!
Purchasing software to convert your own e-brochures can be a real headache, taking up hours of your time and leaving you at a loss when problems occur. This doesn't happen with Page Flip, we do the conversion for you and deal with problems should they arise, leaving you free to continue your day job.
When you buy a Page Flip Agency Solution you get...
- Heavily discounted prices
- Fast, efficient service every time
- A great product to offer clients
- Huge range of customisation options
- Telephone support and advice
Find out more...
Simply fill out this form to view the Agency Solution packs and get a step closer to increasing your revenue!
Problems registering? Email us at or call
and we'll be happy to help.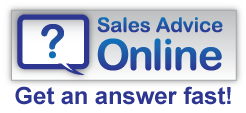 Recently Satisfied Customers