Quality Page Flip e-brochure solutions since 2005
Reflection

Add a different dimension to your e-brochure with a reflection. It looks fantastic and adds a touch of class. This effect is processor intensive.
---
Page Central Shadow

The centre fold shadow can be removed if preferred. This gives a flat appearance to the
e-brochure and gives a clean double page spread.
---
Page Control Arrows

Make it even easier and more obvious to users how to turn the page on the e-brochure. If usability is top of your list, this is a must!
---
Zoom Nav Window

A small window showing the whole spread is visible in the bottom right corner when the user zooms in, making it easy to move around the page while staying zoomed in.
---
3D Tilted View

Even more like reading a book the brochure sits tilted back at a slant. This is a nice touch particuarlly for a portfolio or picture rich brochure. Image also shows the reflection effect.
---
Altered Zoom

As standard zoom is set to 200% and can be adjusted by the user up to 400%. The default zoom can be set to a different %, disabled, or set to zoom to the centre of the page.
---
Page Outer Shadow

A shadow is visible around the outside of all
e-brochures. The colour, distance and blur of the shadow can be changed to help achieve unique appearances
---
Right-to-Left page turn

The e-brochure starts positioned on theHleftwith the pages turning to the right. Ideal for herbrew, Arabic, and other languages that read right to left.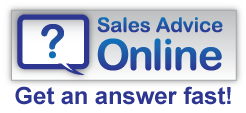 "Excellent service, very quick to respond to emails and the pricing was very good." More...