Creating Quality Page Flip e-brochure solutions since 2005
Auto Page Turn
Have the pages of your e-brochure automatically turn without clicking!
You can choose the time delay between the pages turning. and whether you want the brochure to flick front-back-front-back or front-back-back-front.
You can also choose to have it flick through the whole e-brochure continuously or just flick through once and stop.
The Auto Page Turn feature is ideal for exhibition use on a large screen.
---
This e-brochure has the Auto Page Turn feature activated with a 15 sec delay between each page turn and is set on our 'Blank Skin'. This
e-brochure is embedded into this page using code within the Website Integration file we supply with every e-brochure.
Click the e-brochure page to zoom in
View this e-brochure in full by
clicking here
---
There is a nominal fee for us to set up the Auto Page Turn on an
e-brochure.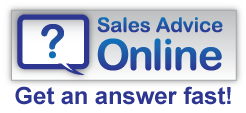 "Page Flip has been great to work with; proactive and professional. The virtual brochures have made a significant contribution to our campaigns." More...