Creating Page Flip e-brochures since 2005
Marketing Bundles
Get More, Do More, See More, with a Marketing Bundle.
---
1. Look Like Your Website
Your e-brochure is produced taking design elements from your website to make it look like a web page from your site. As the user is directed from your website to your e-brochure a very similar look and feel will remain. £99 covers up to 10 page e-brochure. £129 covers up to 16 page e-brochure. >> Click here to make an enquiry
2. PageMail Tracked Email
Putting you in control of your email campaigns without a subscirption or contract. Using a secure and trusted email broadcast system you can broadcast emails to your contacts on a HTML email template chosen by you. A range of 47 templates are available to choose from which you can customise how you want, or we can customise it for you. £25 per 1000 email addresses per broadcast.>> Click here to find out more
3. Corporate Bundle
The total solution offering a vast range of options for your e-brochure. The Corporate Bundle gives the security and flexibility of fully compiled SWF files for self hosting, and EXE files to allow for offline distribution of the e-brochure on CD/USB. The e-brochure Skin is also completely customised with your branding and corporate colour scheme. A PDF download icon can also be added to allow users the option to download the PDF to their computer. Enquire with details of your brochure for a price. >> Click here to make an enquiry
4. Flick to Click Bundle
Flick to Click uses appended URLs to link products on your e-catalogue to your e-commerce website with full tracking of every click through to the checkout. This gives very clear and presice analytical data from the e-catalogue incorporated into your website analytics showing revenue as a result of the e-catalogue - in others words you can accurately ROI the cost of the e-catalogue against purchases from the website.
For the ultimate in learning how sucessful your e-catalogue really is, Flick to Click is THE worthwhile and justifyable solution to linking youre-catalogue to your e-commerce site. Enquire with details of your brochure for a price. >> Click here to make an enquiry
5. Rich Media Pack
Take your e-brochure to the next level of interactivity and bring pages to life by incorporating Rich Media. Video, Audio and Animation shows and explains things much better than words, so why not get your message across powerfully!
TV or radio adverts ideal for inclustion in an e-brochure, especially company adverts in magazines!
This pack gives you 5 Rich Media items in any combination to be included in your e-brochure. >> Click here to make an enquiry
6. Website e-brochure Bundle
Have an e-brochure as your website on your own domain! This is the ideal solution for startup or small businesses wanting an interactive and unique website with very small cost. We register a .co.uk or .com domain for you, create an e-brochure from PDF supplied and fully brand and customise the background skin. A Google Analytics account is setup allowing you to monitor traffic on your website. £75 per annum covers the domain registration and hosting. >> Click here to make an enquiry
---
Back to Top
Alterantively just call us on to have an account manager talk you through the options.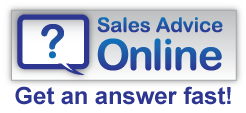 Recently Satisfied Customers