Agency Solutions Upload page
Bookmark this page!
Now you have sucessfully purchased your Agency Solution you are ready to get started offering your clients e-brochures and increasing your revenue.
Bookmark this page as you will use this every time you want to send PDFs to us for conversion, find out Customise prices and to top up with more pages.
---
Upload Files for conversion
Use this file uploader to send your PDFs to us - Please include the following information when uploading:
- Email address
- Your Name
- Company Name
- instructions (any Customising Feature etc)
- is it a Free Sample?
Please Zip all files associated to a clients e-brochure into one zipped file!
From the files supplied and instructions provided we will now create the e-brochure and email the link back to one of the registered email addresses within a few hours.
You can then forward this to your client for them to view and sign off. When you instruct us to Finalise the e-brochure, page credits will be deducted from your account.
Please Note: Amends or replacement pages required to a finalised
e-brochure uses 2 page credits per page that are 'unlocked' plus the cost for any options added (i.e. video, hyperlink etc).
---
Agency Solutions Customise Prices
The cost of these options are deducted from your page credits with the value shown below, or they can be paid for separately via card payment. These prices are only available to agencies that have purchased an Agency Solution.
Click the icons to find out more...
---
Default Features
All e-brochures are supplied with this range of Default Features which makes the user experience enjoyable and engaging. Any toolbar features can be removed if required.
Click the icons to find out more...
Default Skin
All e-brochures have this skin applied by default
Zoom
Zoom into the e-brochure for a closer look up to 400%
Bookmarks
Quickly navigate back to pages of interest within the e-brochure
Print
Allows users to print pages from the
e-brochure
Thumbnails
An overlay loads showing small images of every page

Search Engine Indexed
The content of the
e-brochure is indexed
Send to Friend
Send a message to someone you know of the e-brochure link
Website Integration
File supplied to allow the e-brochure to load under your domain URL
Sticky Note
Users can add sticky notes to pages and write on them
Search
search words within the e-brochure
---
Top up with more pages
Running low on page credits? Click one of these solutions to top up your account with more page credits...
Problems purchasing? email or call
and we'll be happy to help.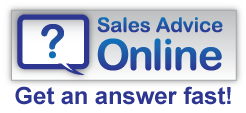 Got a question?
fill out this form...
Bookmark this page
Everytime you want to create
e-brochures using your page
credits you will need to use
this page.